Featured Video
more videos...
Episodes

Previous Episode
"Sympathy for the Goddess"




When the man who had the final piece of the Flaming Sword is murdered and the piece goes missing, Mom joins Chloe and Lucifer on the case to track down the killer. But when Lucifer gets sidelined, Maze recruits him to help save Dr. Linda's endangered career and confronts him about the secrets he's been keeping.




READ MORE

Next Episode
"The Good, the Bad and the Crispy"




After Charlotte accidentally charbroils a man to death in self-defense, Lucifer must try and keep Chloe from figuring out the truth. Lucifer puts Maze in charge of finding Charlotte and Amenadiel, who have both gone missing in light of recent circumstances, while he finds a permanent solution for the ticking-time-bomb he calls Mom.

READ MORE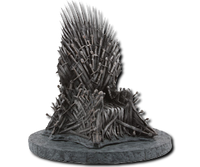 Ad blocker interference detected!
Wikia is a free-to-use site that makes money from advertising. We have a modified experience for viewers using ad blockers

Wikia is not accessible if you've made further modifications. Remove the custom ad blocker rule(s) and the page will load as expected.